We're excited to announce the newest addition to the Mohu HDTV antenna family: Mohu Blade! We've taken antenna design another step forward with the creation of our first bar antenna. By creating Blade, we're giving cordcutters an antenna option with both a clean modern design and engineering innovation.
Mohu's First Bar Antenna
Blade is the newest member of our Modern Series of antennas. This antenna line will feature our brand new modern-style antennas. Blade's sleek bar design makes it the perfect addition to your home entertainment center. At Mohu, our mission has always been to provide innovative products that help consumers cut the cord at an affordable cost. As our first bar antenna, Blade will do just that — provide you with free TV without sacrificing your home decor.
Priced at $49.95, Blade will be exclusively available on GoMohu and Amazon.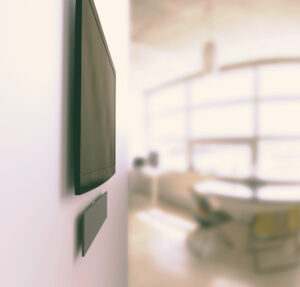 Product Details
Not only is Blade the beginning of our Modern Series, but it also includes these impressive features:
Up to 40-mile reception range
Amplified with new FirstStage technology
Sleek and modern bar design
Tabletop or wall mountable
Multi-directional so no "pointing" is needed
Both indoor and outdoor ready
What Makes Blade Unique
As part of our Modern Series, Blade kickstarts a new era of Mohu innovation. Blade brings a fresh look to the Mohu family as our first bar antenna, unlike anything we have created before.
It's both indoor and outdoor ready, giving you the flexibility to place it anywhere in your home. Amplified with our new FirstStage technology, the amplifier is located right next to the antenna. This sets the noise floor of the digital system and reduces the loss created by the coaxial cable. All of this results in less pixelation for you to enjoy a crystal-clear picture!
Blade can pull in your favorite OTA shows and channels up to 40 miles away in uncompressed HD, up to 1080 HD and is future-proofed 4K ready.
There's never been a better time to ditch Pay TV — cut your cable bill with Blade.