The New Year is here and maybe this year we should all make a resolution to help others save money. Helping people save money is like giving a gift that keeps on giving. Every month they save money by canceling cable is like a new gift you gave them.
But how do you talk to someone about how they can save money by canceling cable TV? We have come up with a few tips on how to best talk with friends and family about canceling cable.
1) Ditch the Ads
Commercials are becoming even more prevalent with some stations speeding up shows to add more commercials. While not every cord cutting option is ad-free, there are many that are, and the options that have ads have far fewer than what you see with cable TV.
So let them know fewer or no ads means less time watching TV. That also means your kids won't be demanding the latest toy they saw on TV. And even though over-the-air TV (more on that below) comes with traditional ads, at least you aren't paying to see them like with cable and satellite.
2) More TV than ever is 100% Free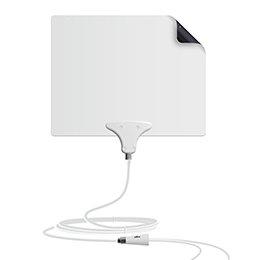 With an antenna for your TV you can get access to a ton of great TV stations 100% free. Not only do you get the big name networks like ABC, CBS, Fox and NBC, you also get access to up to a 100 other channels depending on where you live. Bonus? You can keep on watching even when there's a massive cable outage.
With new channels launching every year free over the air TV is better than ever.
3) Variety
One of the best reasons to cancel cable TV is the lack of selection. Cable channels want to tell you what you will watch and when you will watch it. When you become a cord cutter you have more selection and control. You pick what shows you want to see and when you want to see them.
Canceling cable means you get access to more shows and movies than you ever got with cable TV.
4) Freedom
Cable TV is like a chain that locks you in. Want to watch one season of Game of Thrones on HBO or college football for 4 months a year? You have to agree to a 2-year contract.
Once you ditch cable TV you are free. Services like Sling TV, Netflix, and Hulu all allow month-to-month options (and with free trials to get you started). No need to agree to pay cable TV for a year if you just want to watch one season of a show.
Conclusion
Although cord cutting saves people money, don't forget all the other great reasons to ditch the cable companies. Help your friends and family start 2016 right; freedom from high monthly bills, long contracts and from ads with access to a huge library of content.