There has been much ado about the announcement of Sling TV, which is a subscription-based streaming service that will allow you to watch live television for $20 a month.
People have hailed it as the answer to the prayers of cord cutters; and with the inclusion of some big name channels, like ESPN added to its lineup; it's hard not to see why.
While Sling TV is amazing, it still falls short of being a true cable TV alternative, a.k.a. one device or service that is capable of delivering all your favorite shows for a fraction of the cost of cable television. However, you can cut the cord with Sling TV and Mohu and combine the powers of both to create a virtually complete cord cutting experience.
Sign up for Sling TV OTT Streaming Service
First thing's first, if ESPN, Food Network, HGTV, and now the announcement of AMC plus a variety of other historically cable-only channels are your thing, you can head to Sling.com to sign up for your account.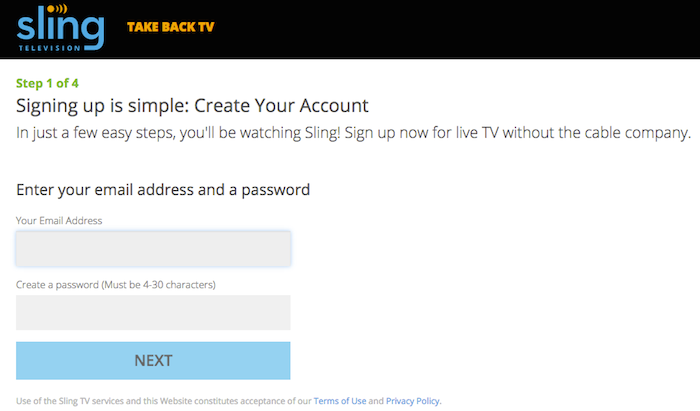 For a more detailed account of what all this new service provides, check out our overview of Sling TV.
The skinny, though, is that for $20 per month (plus taxes depending on your state), you can have a Netflix/Hulu Plus type streaming experience but with life TV (and some on-demand). What's made the biggest splash for would-be cord cutters is that the service includes ESPN and ESPN2 in its basic package with the option to add even more sports channels for an extra $5/month if you're a true die-hard sports fan. And like with other streaming services, you'll need an Internet subscription to utilize Sling TV (you do have some options as far as throttling the stream speed to manage your bandwidth usage).
Sling has also made a splash by announcing the addition of AMC to its basic package. That means fans of The Walking Dead, Mad Men, the new Breaking Bad spinoff Better Call Saul, etc. now have a viable option outside of pay TV or iTunes/Amazon season pass purchases per show.
As far as devices you can watch Sling TV on, it's currently available on Mac, PC, iOS, select Android devices, and Roku devices. One drawback that's worth mentioning, though, is that you are limited to a single stream at a time. So if you have kids who want to watch Disney and you want to watch CNN, you'll have to compromise.
Add Local News and Broadcast TV with an HDTV Antenna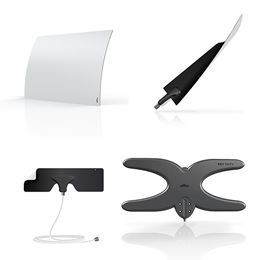 A big reason Sling TV makes an incomplete cable TV alternative is its lack of Over-the-Air (OTA) support. For those of you that don't know, OTA is the method in which broadcast networks (ABC, NBC, CBS, FOX, and CW) transmit their signal for free in HD. All you have to do to watch OTA television is purchase a digital antenna and plug it into your TV. It's that simple.
"Ok," you may be thinking, "so Sling doesn't have OTA, who cares?" In the age of Netflix, where we don't pay attention to what station our favorite shows comes on, it is easy to forget that the vast majority of America's favorite programming is on the major broadcast networks.
Just think about it…
The Big Bang Theory, The Good Wife, NCIS, Arrow, Parks and Recreation, Agents of S.H.I.E.L.D., The Blacklist, Bones, Once Upon a Time; according to Google, those are some of the most talked about shows on the internet… and they're all on network television. That's a lot of content to miss out on.
Now, I'm not saying that Sling TV isn't impressive; because it is. In truth, Sling TV is definitely a step in the right direction; and I wouldn't be surprised to see more television networks offering stand-alone subscriptions or bundle packages like Sling. But the fact remains – without OTA TV, your cord cutting experience is incomplete.
Probably the most trusted name in OTA antennas is Mohu. Built off of military design, Mohu antennas are able to deliver crystal clear HD picture in even the dreariest of circumstances. Their flagship antenna, the paper-thin Mohu Leaf, only costs $40, has a 30-mile omnidirectional range, and is only slightly larger than an iPad.
Momentum has been building, and 2015 is the year for cord cutting. Cutting the cord is still simpler, easier, and far more inexpensive than cable. You've got television, film, and now even sports available without having to submit to the tyrannical hold of the cable companies. Stop waiting; take the leap, cut the cord, and kill the cable bill today!
Dave Kennedy is a long time cord cutter who became increasingly frustrated with the high cost of Cable TV and decided to make a stance. In 2011 he launched KilltheCableBill.com, a site dedicated to helping people save money through providing simple, cost-effective cable TV alternatives. Since then, David has helped 1,000s of people cancel their cable subscription while keeping the shows they love.