Pay TV's greed is impacting Cord Cutters
Local Raleigh NBC affiliate, WRAL, and FOX 50 stations, as well as WILM in Wilmington, have been unavailable on U-Verse since September 13. AT&T U-Verse customers have had these channels blacked out over a contract dispute. Negotiations between AT&T and Capital Broadcasting Company have been underway for weeks. And our Raleigh neighbors are left without access to local programming.
Enter Mohu. We partnered with CBC at the beginning of October to give over 4000 antennas to U-Verse customers affected by the blackout. The Mohu team, along with CBC representatives, set up shop at PNC Arena to help cable customers take the first step in cutting the cord.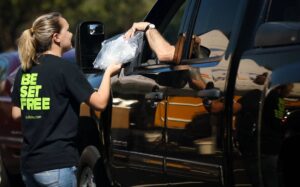 Photo Credit: The News & Observer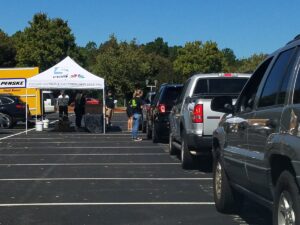 Photo Credit: Dan Rosenblum
With a Mohu antenna, users can pick up broadcast stations for free, including channels like WRAL and FOX 50.
Stand up to the Big Cable bullies – cut the cord.